Ever since my childhood I have always wanted to fly among the clouds and feel it. I think many of us felt the same. I wonder that is what made wright brothers to invent and master the first flight of human history in the year 1905.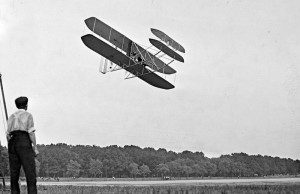 Their first made airplane was huge but could afford only two people in it and they had a huge task to pilot the plane too.  Only in the year 1908 the first passenger has successfully made his first flight in human history. Technology has increased leaps and bounds in the past 10 decades that we have space shuttles and vehicles which can even go to neighboring planets. But still the passenger limit per commercial plane was limited. Then came the Airbus A380 a humongous flying machine which has 40% more seating capacity than the next big commercial airliner. It began its first flight in 2005 with a seating capacity ranging from 525 to 800. Now when it takes off its like a mini village flying around 🙂
We all know Lufthansa the German Giant is the largest airliner in Europe. They carry over 100 million passengers to over 200 destinations world wide per year. They also sponsor one of the biggest football club in the world Bayern Munich. India is the second most populous country in the world with a population of 1.2 billion. Now all these points to things which are BIGGER.
Bigger is Better:

We often heard the saying that Bigger is better. Now let us see how that applies in here. INDIA being one of the biggest country in terms of population and Lufthansa being biggest airliner in Europe and Airbus A380 Biggest commercial flight in the world. When all these three join together its becomes more than BETTER, it becomes the BEST. Let me jot down some points so everyone can come to same conclusion.
It offers more people to travel at the same time without having to bother about connecting/multi stop flights.
Airbus offers world class comfort paired with Lufthansa's luxury and class the passengers get a class apart hospitality and experience.
Indian families are huge, and with 500 to 800 seating capacity, now everyone can travel together. (Eg: Ziona  Family from Mizoram , India has 181 members in total and counting)
Bigger the plane, the more the legroom is. Its all about comfort and convenience.
Bid Goodbye to Jet-lag & Body pains.
The ticket cost for Economy class is only around 35k to 40k. Its dead cheap when you think of the luxury you are getting. For Business Class its around 80k to 90k and for First class service its 130 to 140k.
Its LUFTHANSA – they offer the highest level of comfort and lets you travel elegantly.
We INDIANS love BIG in everything, be it discount, home, salary etc 😛
Lufthansa has graced us with the launch of Airbus A380 in India from 8th of November 2014. It now operates from Delhi – Frankfurt and vice versa.
This is surely a dawn of new era in Indian Aviation for above stated reasons.
Look at the excitement during the inaugural flight of Lufthansa's Airbus A380 in India beautifully captured in the time lapse video.
Why waiting? Check the timetable,  book your tickets , fly in luxury and start exploring Germany 🙂
Its time to fly in this Green Giant #LufthansaA380. Come Be a part of it !!