As brands evolve their social media strategies and move towards data driven marketing, the evolution of social media analytics tool has been an interesting scenario to watch. From paid to the free ones, these tools have evolved in their offerings, quality of data mining, stunning UI and design.
Brand managers and agency professionals have always looked at the aforesaid parameters to choose the best tool for their need. Today, I will be reviewing the tool ThoughtBuzz to help brand and agency professionals understand how they can work with it.
Based out of Singapore, ThoughtBuzz has been around since 2009 has worked with some of the big names in the industry such as Toyota, P&G Olay, Myntra etc.
Lets get into the details !!
The Dashboard
The first thing I noticed about ThoughtBuzz was its ability to collate data from all the social media profiles present at different platforms and showcase it on a single dashboard. Thus, saving a lot of time switching between platforms and profiles.
At present, it helps you track profiles in the following platforms:
Facebook
Twitter
YouTube
Instagram
While many brands adopting Instagram, tools allowing you to track performance there is very less or absent as of now. In this context, ThoughtBuzz seems to be way ahead of its competitors.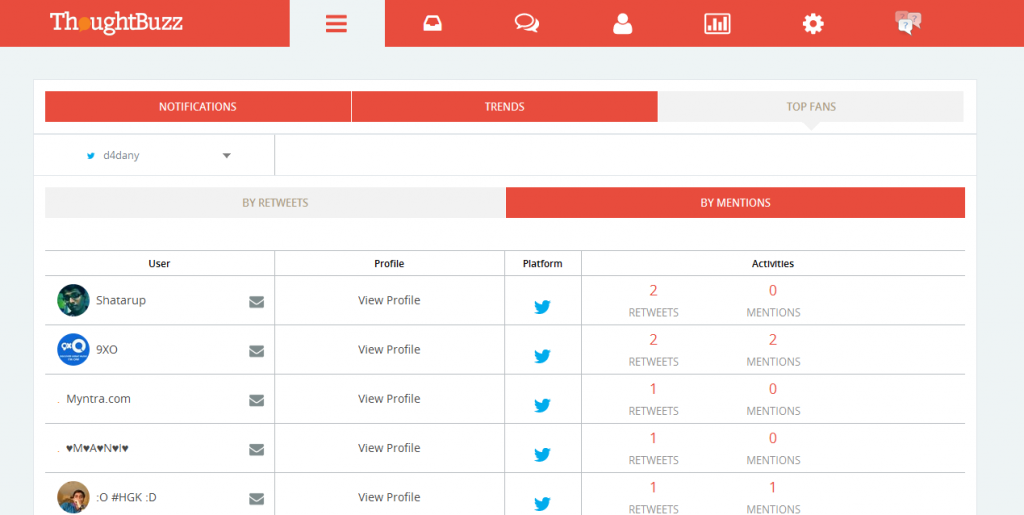 Apart from trends and weekly/monthly charts, the dashboard will also give you post-wise analytics to help you analyze your content strategy and understand which kind of updates are performing well for you.
Interface
I found the interface user friendly and clean. There are different sections where you can check your notifications, conversations, analytics and influencers etc. The information shared within these sections are easy to understand which makes it easy for any analyst to derive insights. The Facebook Analytics dashboard might look similar to Facebook Insights but only the useful charts are shown. So you can see trends and data charts that are not as complex as Insights. The design is also easy on the eyes and uncluttered, and at no point you will be overwhelmed. I have always come across social media management tools that throw out a lot of data which clutters the interface; in contrast, this is a breath of fresh air.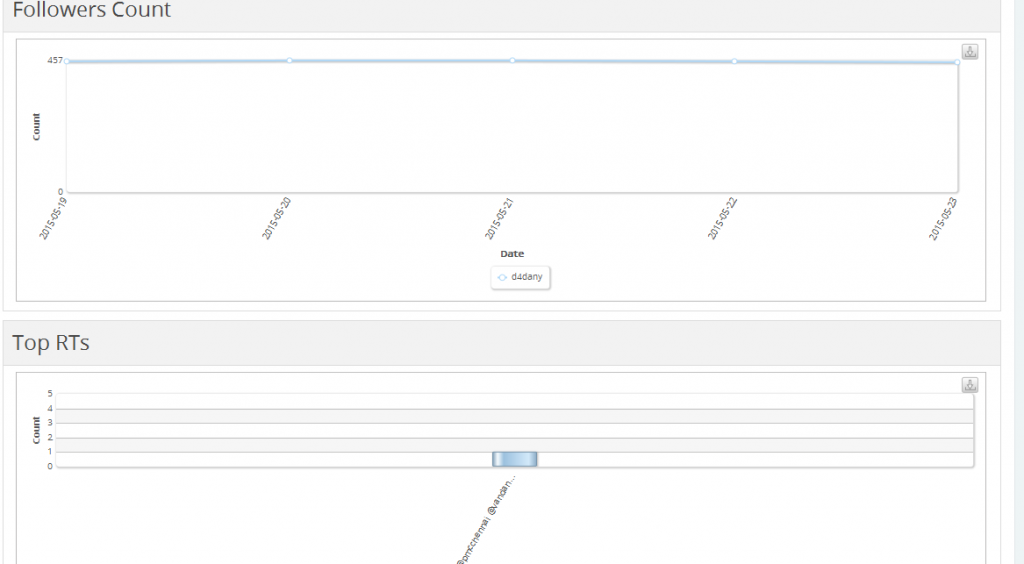 Moreover, the tool is completely optimized for mobiles. So whatever charts and trends you see on your laptop, you can view them seamlessly on your handheld device as well. You don't need to download any apps.
Influencers
ThoughtBuzz has realized that brands and agencies are focusing more on influencer marketing and relations management; so they help you not only to identify influencers but also connect with them.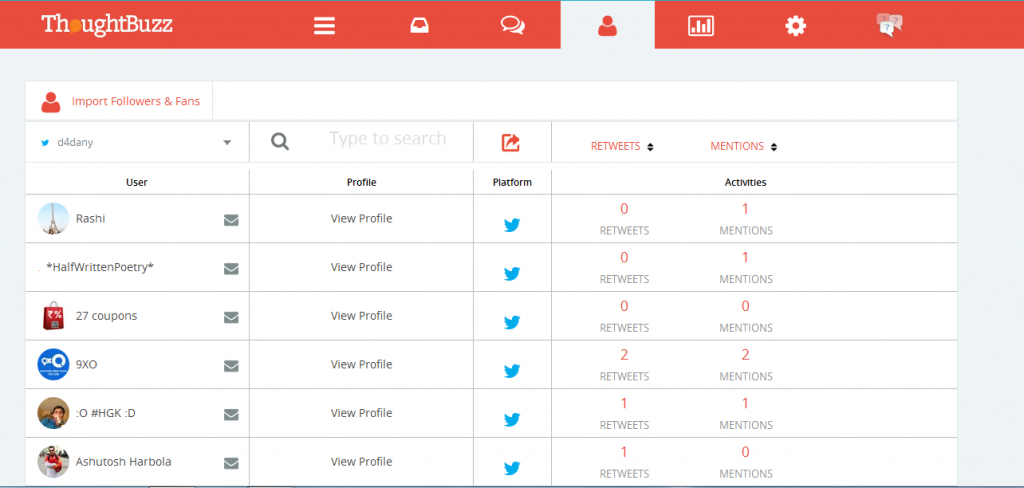 Based on the interactions of your fans within your community, the tool helps you identify those who are the most active and also your critics. By filtering them, you can build strong relations with them. This, in turn, will motivate them to spread the word about you; alternately, you can invite them for your next influencer campaign.
Improvement
There are always room for improvement. When I added multiple accounts to it, it seems to take a lot of time to get the data. may be its due to amount of data. But still it can be improved. Also with vast of people using LinkedIn and Pinterest if it can be added, it would be top notch.
Conclusion
A minimalistic look and easy navigation makes it very easy to use. You don't have to look around much for insightful data. The tool is robust and helpful for any analyst – be it an expert, intermediate or a beginner. I would suggest you to give it a shot for your social media tracking, at least with the free plan, and see it how it fits in your analytics plan.