We always want the bigger and better things in life. Same applies for vehicles such as Cars too. People with Hatchbacks long for a sedan and people with sedan long for a SUV and it goes on and on. I too have a Hatchback car which we have been using it for past seven years. I learnt driving car using it. Its time to buy a bigger and spacious sedan from a reputed brand.
So here is what I did !!
I unlocked my android smartphone.  Went to Google Play store and downloaded the super cool Quikr NXT app.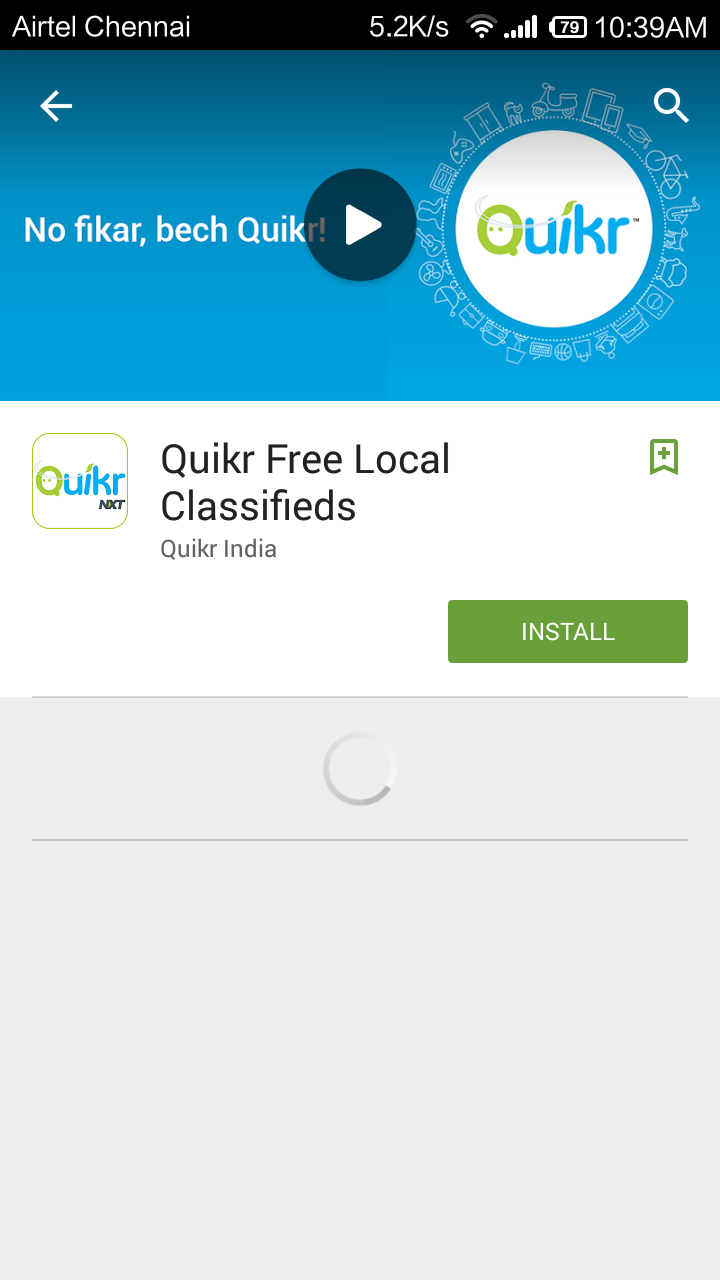 As I wanted to get a car, I choose the option CARS and Bikes in below home screen.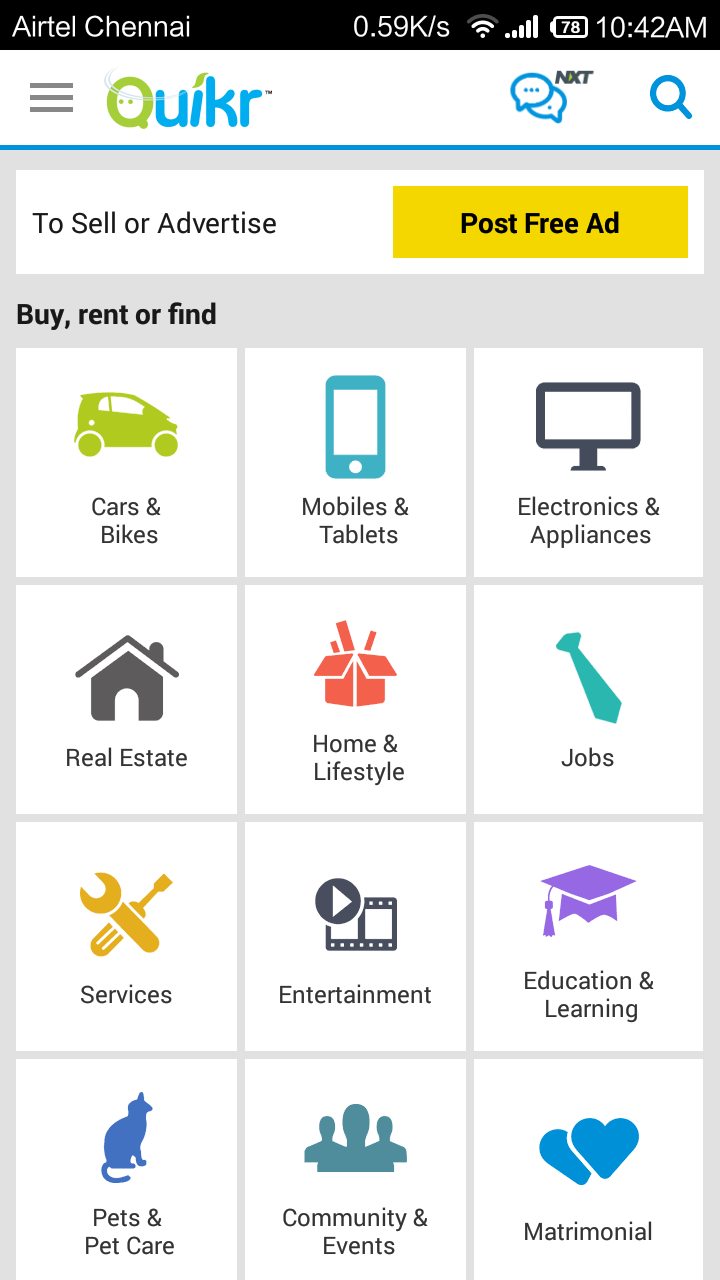 The search resulted in so many cars. As I was specifically looking for a sedan model, I applied the same in filter. The filter also lets us choose specific brands and our budget etc.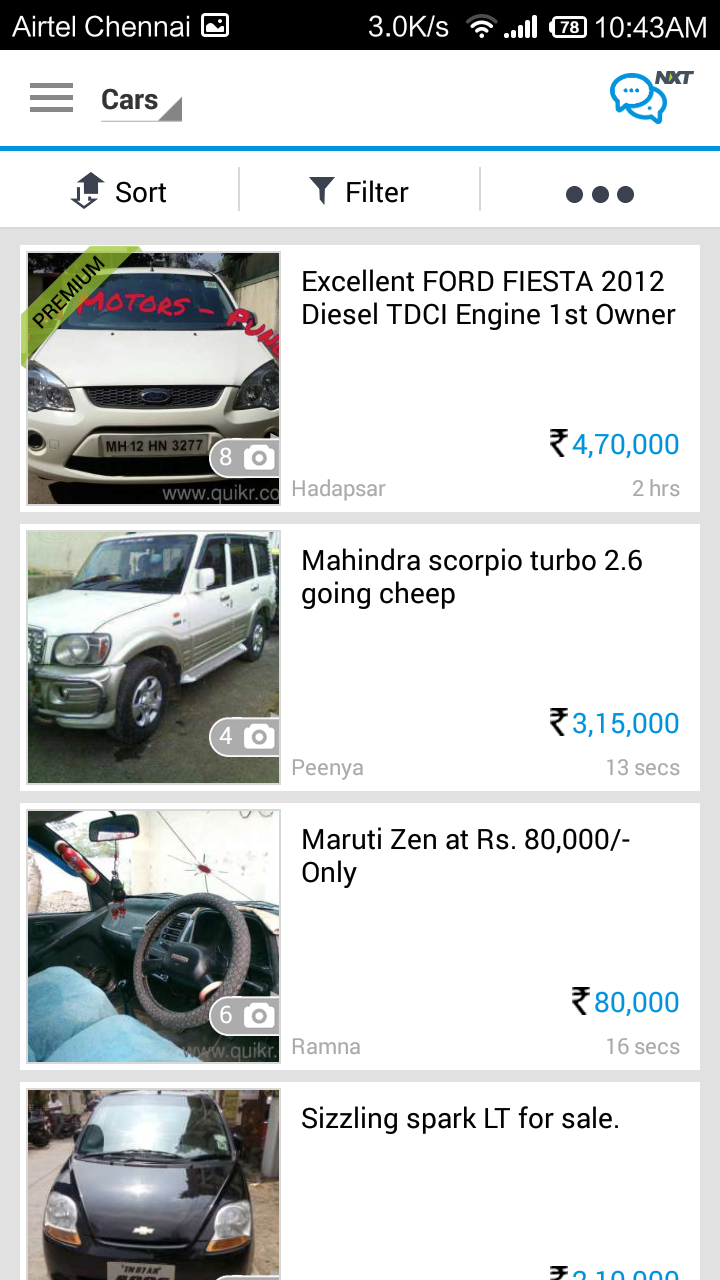 After some research I ended up liking the Audi A6 model. The QUIKR NXT offers instant chat/SMS/ call option to reach the seller.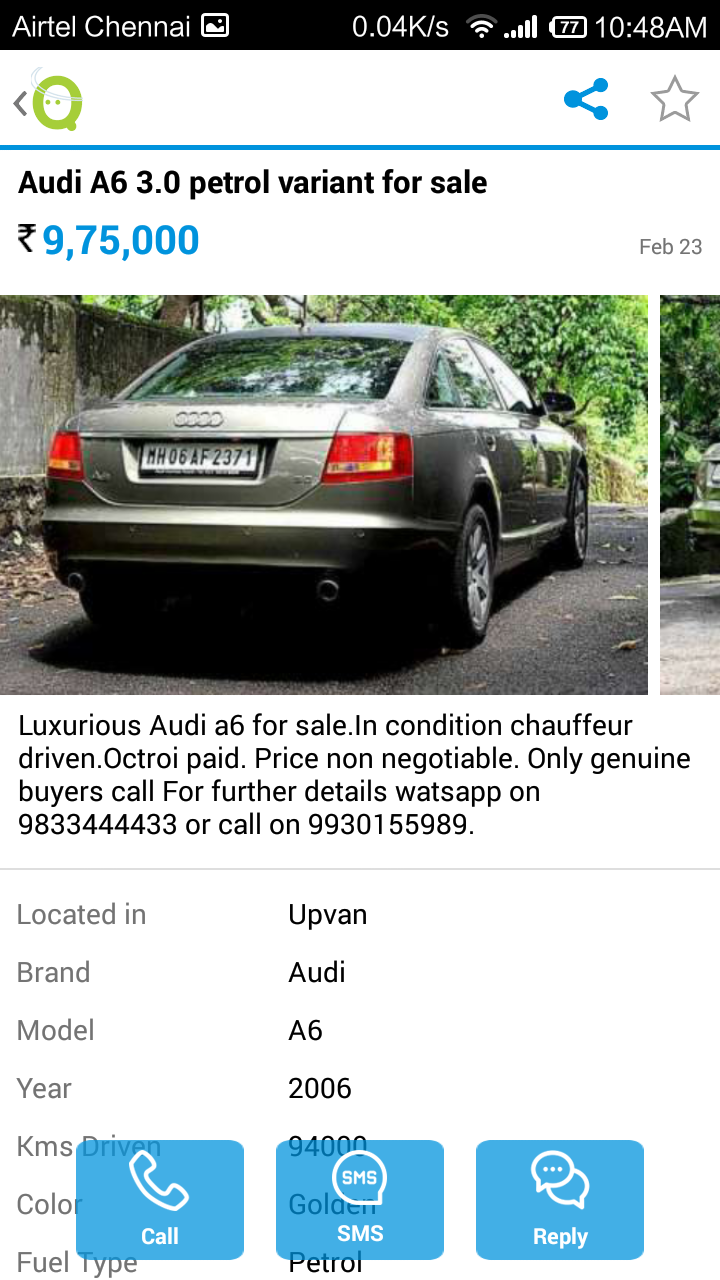 I left a chat asking for the final price for a negotiation. We Indians do love Bargaining 😛 !!
Then I had to sell my own old Hatchback car, which has been a good companion all throughout. So I clicked on the POST FREE AD option in QUIKR NXT.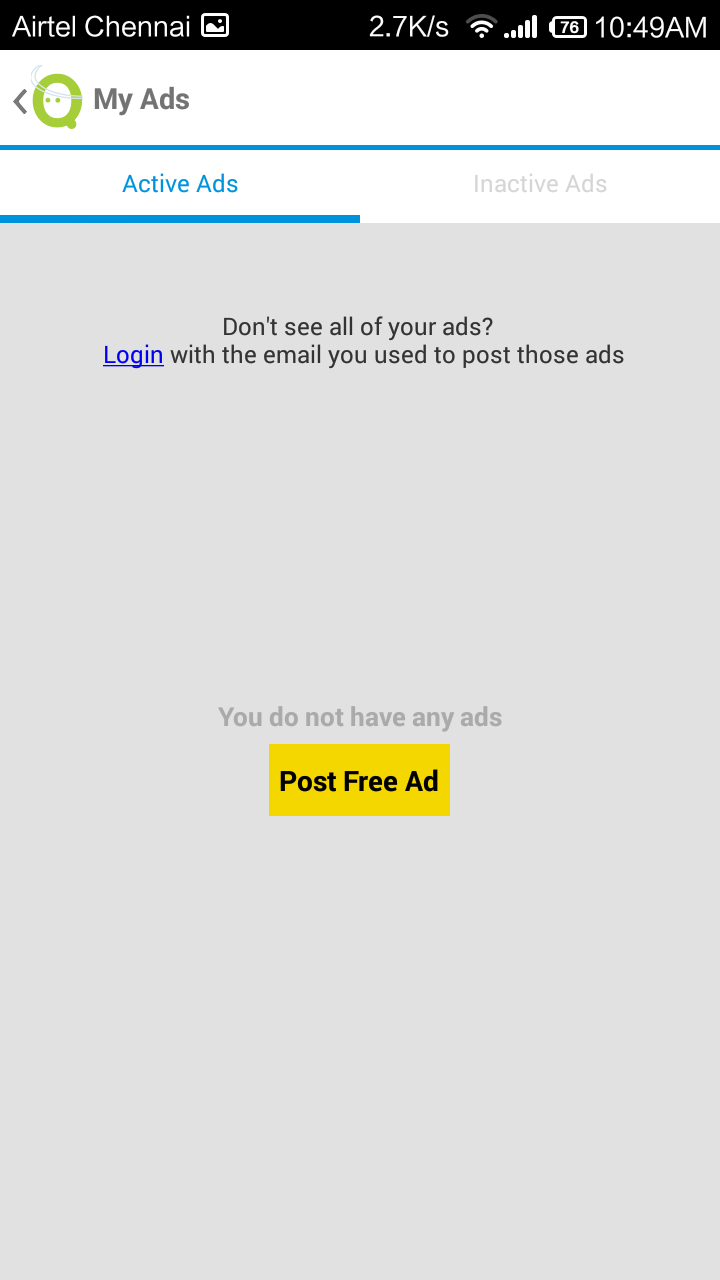 All I had to do was Post few pictures of my awesome car along with detailed description and my contact details.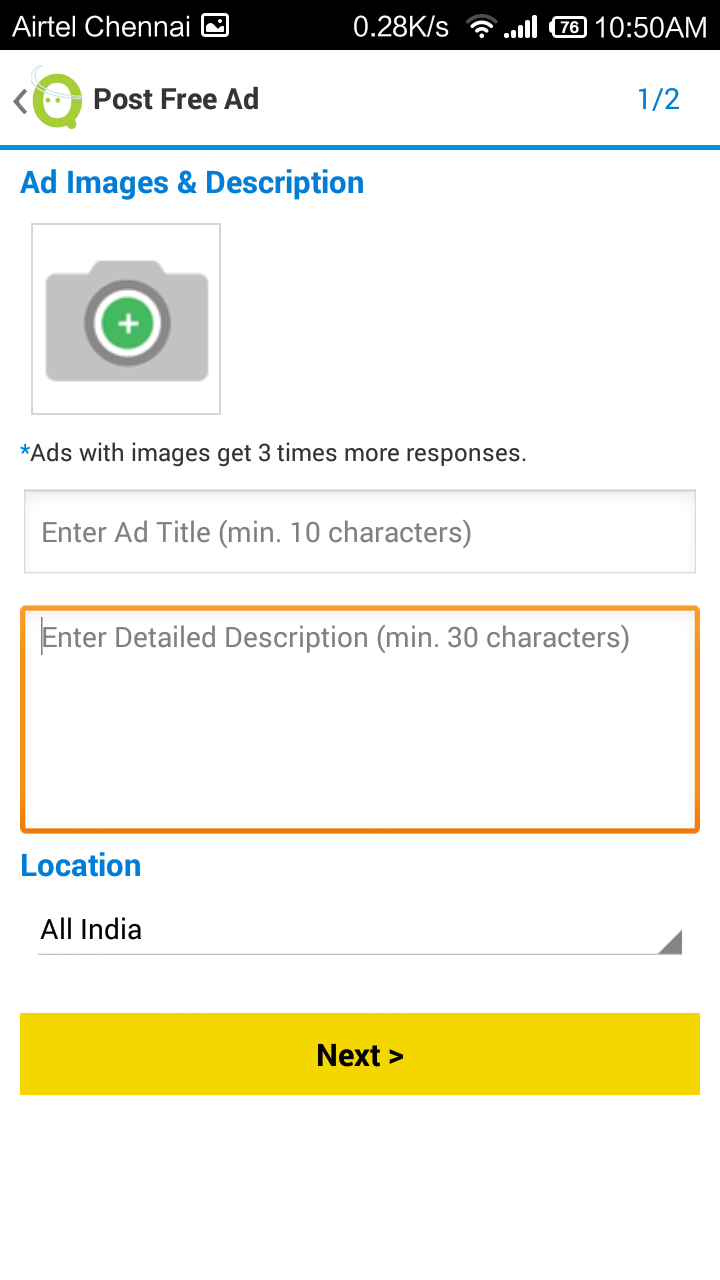 It is that simple. If someone likes my car, I will get a ping/SMS/ Call.
Upgrading to a new car has never been easier. All thanks to QUIKR NXT for the amazing initiative here that too all free of cost.
You can even use their website http://www.quikr.com/which is equally easier and smoother for similar functions.
Things to remember while Upgrading for a Car in QUIKR:
Keep your number private, so you can stay away from fake and spam calls.
Verify all the details and confirm its accuracy before buying
For easier on the go access, download the app. Its available in windows, apple and Google play store.
Sell your old car yourself using QUIKR NXT and save on the agent fee/ broker fee.
Keep all the documents handy.
Don't expect it to get sold at an instant. Take time to consider a particular deal before taking it up. This will yield best deal for you.
Never buy anything without bargaining,With bargain you will end up with lucrative discounts on the original prices stated by sellers.
Always take along a qualified mechanic or a friend who is an expert when you go to inspect the car for the very first time.
Test drive before buying is mandatory as we are dealing with a used car here. It will make you feel comfortable, help make the decision faster.
Use only QUIKR NXT as its the most cost effective, user friendly and hassle free solution available .
Disclaimer: This post is part of Get a better Car with Quikr NXT! happy hour prompt on Indiblogger.